Saturday, April 8, 2006, 07:59 PM - Video Games For Sale
For those who love the weird cartridge handhelds, here's one for you to get. The Game King 2! It only came out a year ago, but its totally old school. Very low budget piece of crap, greyscale, pixelated craziness. The case looks like a PSP (playstation portable) ripoff. The background on the screen, with mountain landscape, is fixed! So every single game has it in the background! If you buy one of these, you get 13 separate boxed games for it too! These are the same games that were made for the GameKing 1 (they work on either unit). The games aren't much better than the epoch game pocket computer from 1984, although some of them are pretty fun and inventive. The box art on the game boxes are worth every penny!!!! Some of them use stolen graphics from games like Unreal Tournament and Sega Moto GP. I got one from this website, and its a great weird game system to have for collecting - once they sell out I'm sure it will become an obscure rarity.
Click here to buy the Game King II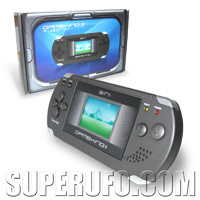 ---
Friday, March 31, 2006, 10:53 AM - Video Games For Sale
Atari Age is running a spring sale on homebrew catridges for Atari 2600, Atari 5200, and Colecovision. Dozens to choose from - all recently programmed by game fans like you and me. Its great to support new video game releases on old hardware! These 'home brew' carts have become very collectible - most come with cool artwork on the labels and boxes and instructions and everything. And any purchase you make supports the indie game programmers!
- All in-stock homebrew games are 20% off! This includes Spectar, a brand new ColecoVision
homebrew game!
- Free shipping for purchases of $50 or more! (applies only to orders shipped in
the US)
Atari Age Store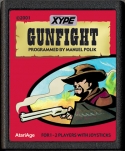 ---
Thursday, March 30, 2006, 11:36 AM - Video Games For Sale
A few months back some new mini-arcade style games were released. These were develeoped like the old style designs of coleco mini-arcades. You can find them at many places on the web for about $25 each. Spencer Gifts has them all. Frogger, Space Invaders, and The Family Guy Pinball. Very cool! These are color LCD instead of VFD (vacuum flourescent display) screens. All the repros now are LCD, and if someone makes a reproduction in VFD I'll be in tears...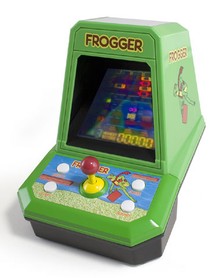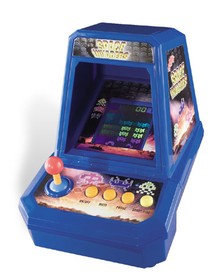 ---