Tuesday, May 2, 2006, 01:42 PM - General Info
Here is an awesome site to visit if you like my MiniArcade.com site. This is MiniOrgan.com! A museum of vintage electronic toy organs and keyboards. Super dirty sounds. Lots of photos and history about the various models. Check it out. This is the project of Eric and Jaro in Germany, two very nice artists/designers/collectors. Jaro Gielens (of the Electronic Plastic website and book) designed much of the website, while the organ collection and website content is by Eric Schneider (aka musician Nothingface). Enjoy the electronic journey through dirty, cheesy sounds...
Click to visit the MiniOrgan.com Website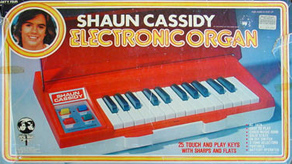 ---
Monday, April 24, 2006, 09:02 AM - General Info
This was floating around the net about 5 years ago, I haven't heard about it in a while so I thought I would unearth it again. It is a short sound sample from an old (early 1980's) japanese advertisement for nintendo game & watch handhelds. I don't speak japanese, so I don't know what is being said, other than when he says 'micro computer'! This commercial sample has only sound, no visuals - its short but sweet.
Retro Game & Watch Advertisement (quicktime format)
---
Wednesday, April 12, 2006, 09:50 AM - General Info
How cool is this? You can print off paper templates and then cut, fold, paste until you have miniature stand up video arcade game. Very nice! Gauntlet, Defender, Pac-Man, Tempest, Robotron, & Gravitar! This rocks. Someone on the forum here was talking about designing something like this with some mini-arcade tabletops, but in full scale instead of miniaturized like these. Were still waiting... :)
The Paper Arcade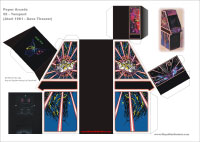 ---
Saturday, April 1, 2006, 03:29 PM - General Info
Have you played Samorost 2 yet? This online Art-Video-Game is a must see. Created by Jakub Dvorsky and Vaclav Blin. And you can play the whole game directly from your browser!
Visit and Play Samorost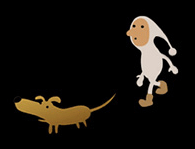 ---
Tuesday, March 28, 2006, 11:22 PM - General Info
Hello! Today you may have noticed a few changes to miniarcade.com. The most obvious, is the creation of this blog and also the addition of google advertisements. Miniarcade.com has been completely ad-free since 1999, but now 7 years later here they are - oh no! Well....what can I say - I basically just need for this website to pay for itself. I once posted a donation campaign through paypal to help pay for hosting, domain, and bandwidth costs. Not one single person donated money! Not a dime! Ha Ha Ha rather funny actually.
So now I have added text only advertisements to help offset the yearly costs of maintaining the website. Sorry about that, but I tried to keep it to a reasonable level. When I was testing the ads, I actuall saw some pretty good, often funny sites come up. For instance a strange 'pac-boy' lcd handheld game from China came up for sale through a linked site. I purchased that straight away! If you happen to click an ad every now and then, this helps to support the miniarcade site and keep it alive. If you don't click and totally ignore them, that's OK too.
The other new addition to the site is this blog page. I figured this would help offset the ill-ness of the google ads. So in return I will post things here as often as possible. I will update you on things I see happening in the crazy world of video game culture - both retro and new. Events, news, expositions, new releases, strange finds and discoveries, ebay insanities, handheld games and retro items for sale, yada yada.
And even more will be coming to the website soon. Stay tuned all you game culture junkies... :)
---
Next