Friday, March 31, 2006, 10:53 AM - Video Games For Sale
Atari Age is running a spring sale on homebrew catridges for Atari 2600, Atari 5200, and Colecovision. Dozens to choose from - all recently programmed by game fans like you and me. Its great to support new video game releases on old hardware! These 'home brew' carts have become very collectible - most come with cool artwork on the labels and boxes and instructions and everything. And any purchase you make supports the indie game programmers!
- All in-stock homebrew games are 20% off! This includes Spectar, a brand new ColecoVision
homebrew game!
- Free shipping for purchases of $50 or more! (applies only to orders shipped in
the US)
Atari Age Store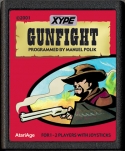 ---
Thursday, March 30, 2006, 11:36 AM - Video Games For Sale
A few months back some new mini-arcade style games were released. These were develeoped like the old style designs of coleco mini-arcades. You can find them at many places on the web for about $25 each. Spencer Gifts has them all. Frogger, Space Invaders, and The Family Guy Pinball. Very cool! These are color LCD instead of VFD (vacuum flourescent display) screens. All the repros now are LCD, and if someone makes a reproduction in VFD I'll be in tears...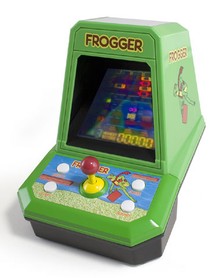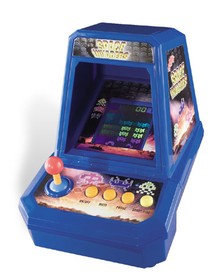 ---
Back